Dunkirk Locations
Dunkirk is a 2017 war action drama historical movie written, directed, and produced by Christopher Nolan. The film depicts the Dunkirk evacuation of World War II. Starring Fionn Whitehead, Barry Keoghan, Mark Rylance, Damien Bonnard, Aneurin Barnard, James Bloor, and Tom Hardy, the film was released 21 July 2017 (UK & US), grossed $526.9 million worldwide, and won 3 Academy Awards: "Best Achievement in Film Editing", "Best Achievement in Sound Editing", and "Best Achievement in Sound Mixing", as well as nominated for "Best Motion Picture of the Year". Dunkirk is regarded as one of the greatest war films. The score of the film was composed by Hans Zimmer. The shooting took place in Urk, Flevoland, Netherlands; Weymouth, Dorset, England, UK; Rancho Palos Verdes, California, USA; Dunkerque, Nord, France; and Los Angeles, California, USA.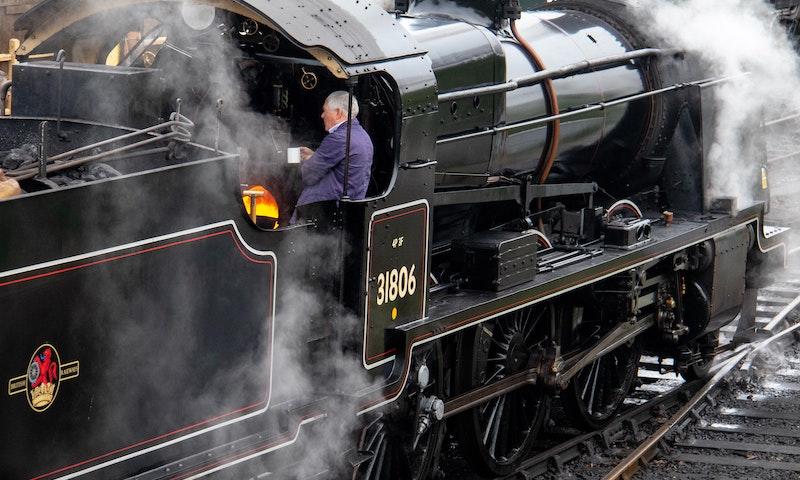 Swanage Railway. Photo by Nick Fewings on Unsplash.
Where was Dunkirk Filmed?
Dunkirk was filmed in Dunkerque, IJsselmeer, Plage de Malo-les-Bains, Point Vicente Interpretive Center, Reserve Naturelle Dune Dewulf, Rue Belle Rade, Rue des Fusillés, Solent Airport, Swanage Railway, Urk, Warner Bros. Burbank Studios and Weymouth.
The complete list of the locations with latitude and longitude coordinates are listed below in the table.
Dunkirk Locations Map
Dunkirk Locations Table
| Location Name | Latitude | Longitude |
| --- | --- | --- |
| Dunkerque | 51.033630 | 2.363360 |
| IJsselmeer | 52.796009 | 5.303812 |
| Plage de Malo-les-Bains | 51.049530 | 2.386465 |
| Point Vicente Interpretive Center | 33.744686 | -118.411613 |
| Reserve Naturelle Dune Dewulf | 51.060707 | 2.460324 |
| Rue Belle Rade | 51.046364 | 2.393682 |
| Rue des Fusillés | 51.048717 | 2.393707 |
| Solent Airport | 50.810623 | -1.210232 |
| Swanage Railway | 50.609890 | -1.960321 |
| Urk | 52.663425 | 5.597959 |
| Warner Bros. Burbank Studios | 34.151745 | -118.337395 |
| Weymouth | 50.613365 | -2.459993 |
Related Movies