Thor: Ragnarok Locations
Thor: Ragnarok is an American superhero action-adventure comedy film directed by Taika Waititi, written by Eric Pearson, Craig Kyle, Christopher L. Yost, based on the Marvel Comics character Thor, produced by Marvel Studios. Starring Chris Hemsworth, Tom Hiddleston, Cate Blanchett, Idris Elba, Jeff Goldblum, Tessa Thompson, Mark Ruffalo, Anthony Hopkins, and Benedict Cumberbatch, the film is the sequel to 2011's Thor and 2013's Thor: The Dark World. Thor: Ragnarok was shot at Village Roadshow Studios in Oxenford, Queensland, Australia. Filming locations included Tamborine National Park, the Brisbane central business district, and Dirk Hartog Island.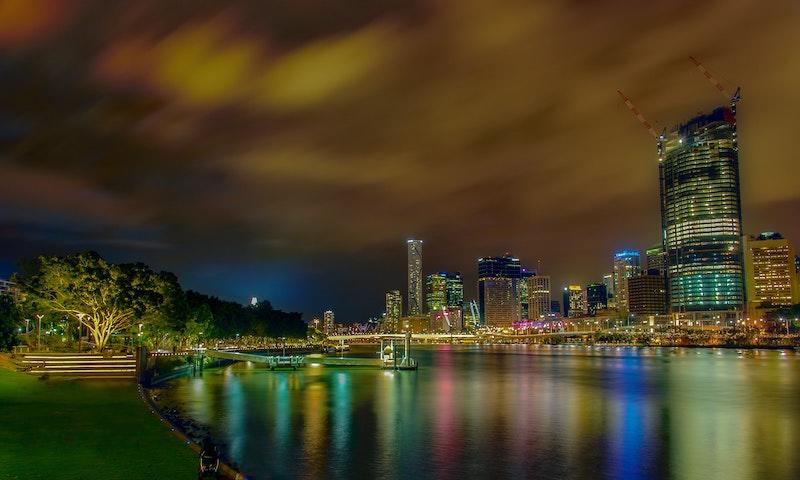 Brisbane. Photo by Michael on Unsplash.
Where was Thor: Ragnarok Filmed?
Thor: Ragnarok was filmed in Atlanta, Brisbane, Dirk Hartog Island, Tamborine National Park and Village Roadshow Studios.
The complete list of the locations with latitude and longitude coordinates are listed below in the table.
Thor: Ragnarok Locations Map
Thor: Ragnarok Locations Table
| Location Name | Latitude | Longitude |
| --- | --- | --- |
| Atlanta | 33.747944 | -84.391312 |
| Brisbane | -27.470140 | 153.021729 |
| Dirk Hartog Island | -25.804510 | 113.018349 |
| Tamborine National Park | -27.888306 | 153.180664 |
| Village Roadshow Studios | -27.912537 | 153.313339 |
Related Movies