Avengers: Endgame Locations
Avengers: Endgame is an American superhero action adventure movie directed by Anthony Russo, Joe Russo, written by Christopher Markus and Stephen McFeely, produced by Marvel Studios and distributed by Walt Disney Studios Motion Pictures. It was based on the Marvel Comics superhero team the Avengers. The film stars Robert Downey Jr., Chris Evans, Mark Ruffalo, Chris Hemsworth, Scarlett Johansson, Jeremy Renner, Benedict Cumberbatch, Don Cheadle, Paul Rudd, Chadwick Boseman, Brie Larson, and Zoe Saldana. The film was released on April 26, 2019 (United States), grossed $2.798 billion worldwide. Avengers: Endgame is one of the most expensive films ever made as well as one of the highest-grossing films of all time. The film was shot at Pinewood Atlanta Studios in Fayette County, Georgia; The Gulch area of Downtown Atlanta as well as at Durham Cathedral in Durham, England. Additional filming took place in St Abbs, Scotland; Dutchess and Ulster counties in New York.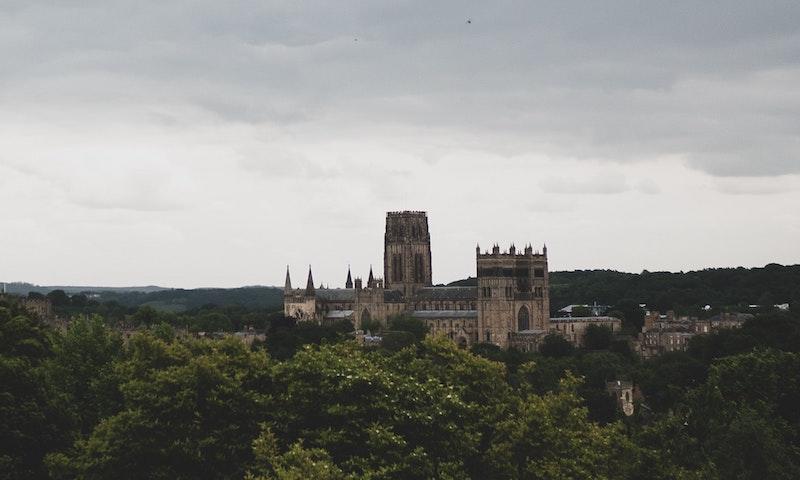 Durham Cathedral. Photo by Scott Hewitt on Unsplash.
Where was Avengers: Endgame Filmed?
Avengers: Endgame was filmed in Atlanta, Durham Cathedral, New York City, Pinewood Atlanta Studios, SANY America, St Abbs and Tokyo.
The complete list of the locations with latitude and longitude coordinates are listed below in the table.
Avengers: Endgame Locations Map
Avengers: Endgame Locations Table
| Location Name | Latitude | Longitude |
| --- | --- | --- |
| Atlanta | 33.749542 | -84.398964 |
| Durham Cathedral | 54.773239 | -1.576561 |
| New York City | 40.730610 | -73.935242 |
| Pinewood Atlanta Studios | 33.473297 | -84.512733 |
| SANY America | 33.345737 | -84.556198 |
| St Abbs | 55.898865 | -2.140634 |
| Tokyo | 35.652832 | 139.839478 |
Related Movies